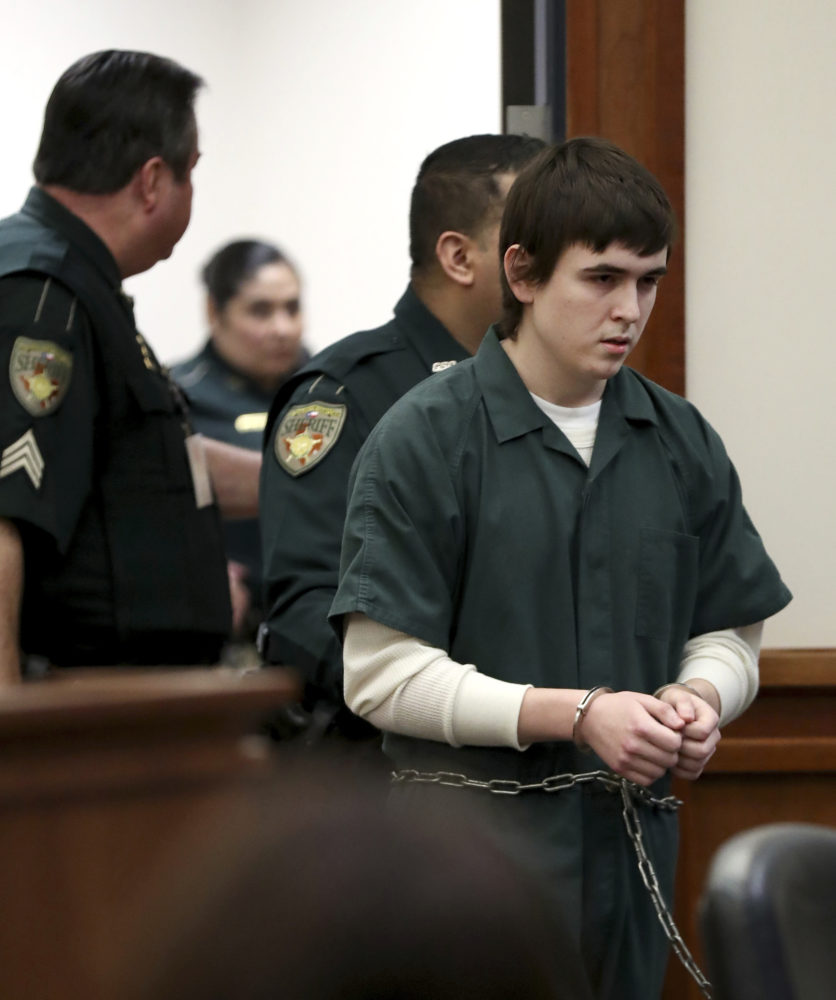 The man who shot 10 people to death and wounded 13 others at a Houston-area high school in 2018 will remain committed to a state-run mental health institution for up to 12 more months, further delaying a trial as the mass shooting's five-year anniversary approaches.
A judge in Galveston County on Wednesday ordered that Dimitrios Pagourtzis, 22, who was a student at Santa Fe High School at the time of the shooting there on May 18, 2018, remains incompetent to stand trial and will spend up to another year at North Texas State Hospital in Vernon. Pagourtzis, who is charged with capital murder of multiple persons as well as aggravated assault of a public servant, was initially committed to the state hospital for restorative treatment in November 2019 and has now been recommitted four times by Texas' 122nd District Court, where judges John A. Ellisor and Jeth Jones have presided during that time.
"I think a couple dozen various doctors at North Texas State Hospital have worked with him, evaluating him, putting him through various treatments – pharmaceutical, therapeutic, you name it – and just have not been able to get him back to competency," said Nick Poehl, Pagourtzis' defense attorney. "... He lives in a reality that is substantially different than our own."
There is no statutory limit in this case on how many times Pagourtzis can be recommitted or how much time passes before he stands trial, according to Poehl, who said his client's mental condition has deteriorated during the time he has been hospitalized. And some details surrounding the shooting have been kept from the public and even the families of the victims who died – eight students and two school employees – so as not to influence potential jurors and help ensure a fair trial.
Ellisor, who retired at the end of 2022, previously ruled that Pagourtzis' trial should be held in Fort Bend County instead of Galveston County because of the widespread publicity the case already has received.
Kevin Petroff, the first assistant to Galveston County District Attorney Jack Roady, said prosecutors will continue "working toward the goal" of putting Pagourtzis on trial.
"(The order for recommitment) is extremely disappointing news, especially as we near the five-year anniversary of these tragic murders," Roady said in a statement. "Nevertheless, we remain committed to seeing this case tried and seeing that justice is done."
Poehl said Pagourtzis' mental state at the time of the shooting, and whether he should be held legally responsible for the victims' deaths and injuries, would be the crux of his argument in a trial. Poehl added, "We've never disputed that he did the act. That's not a contested question."
Poehl also said he realizes the victims' families are anxious for more information about their loved ones and how they died and, ultimately, a trial that might bring some measure of justice.
"I completely understand their frustration," Poehl said. "They want a resolution to this matter, and that is human. Anybody would. We are a state and a nation of laws, though. The law doesn't allow us to move forward without him being able to mentally participate in his own trial."